Beaded Daisy chain bracelet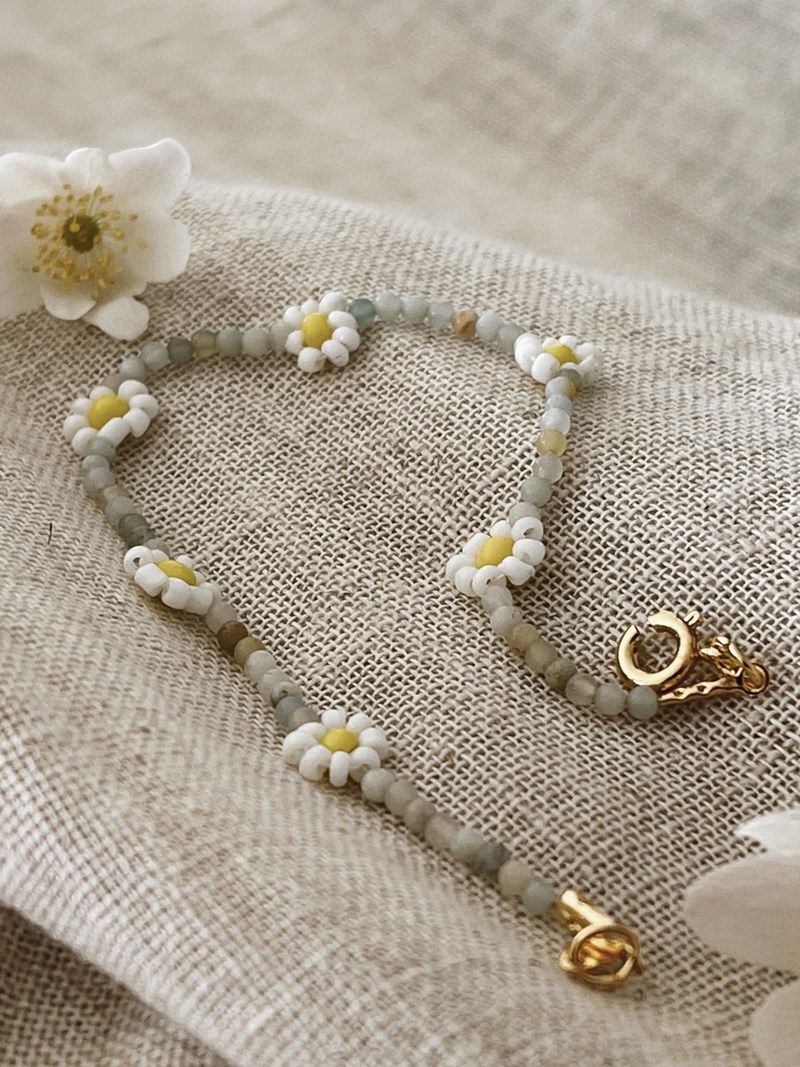 Honestly, is there anything happier than daisies?
There are pretty Daisys all over the place this Spring and we got inspired to make our own bracelet. We love the simplicity of thin, delicate jewellery and these makes us oh-so happy. The fun part is that they are very easy to make and perfect for your Spring wardrobe.