Easter Bunny Rolls with vanilla custard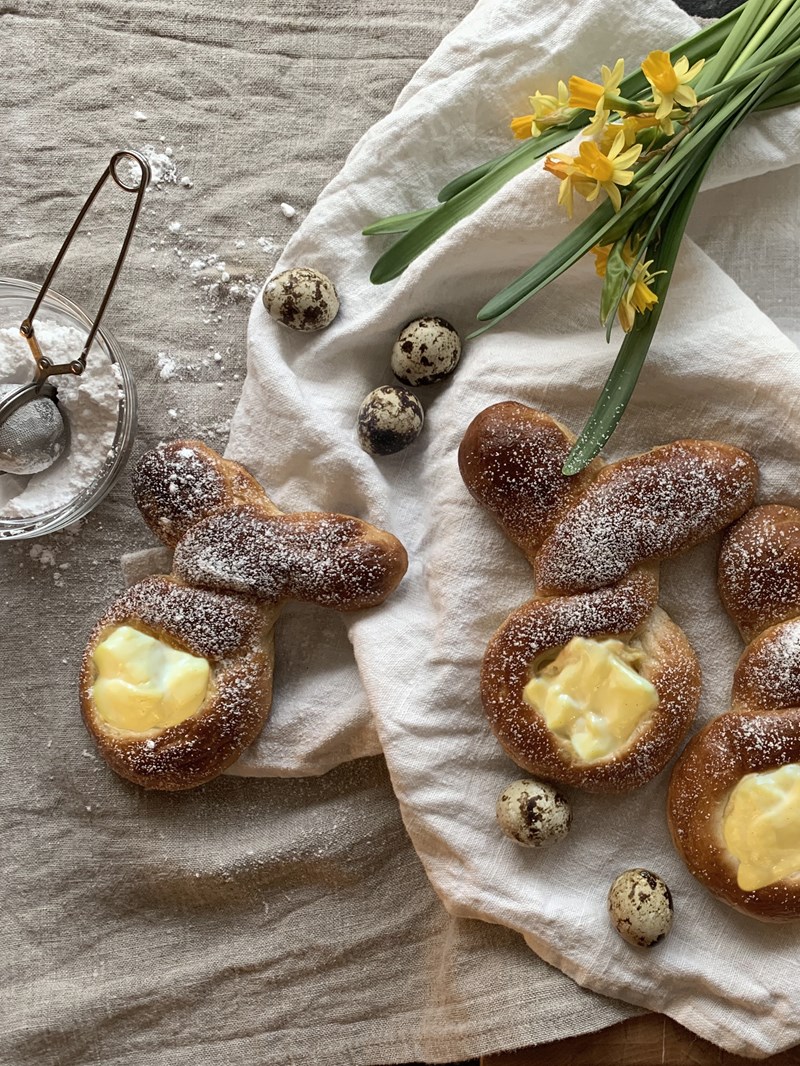 The perfect little sweet treat for breakfast or lunch. Pack them for lunch and enjoy outside or make a cozy indoor picnic. These rolls puts a smile on your face, are incredibly soft and airy.  

We have baked them using a tangzhong starter. Such a great tip to make them incredible soft and fluffy, just like an Easter Bunny.